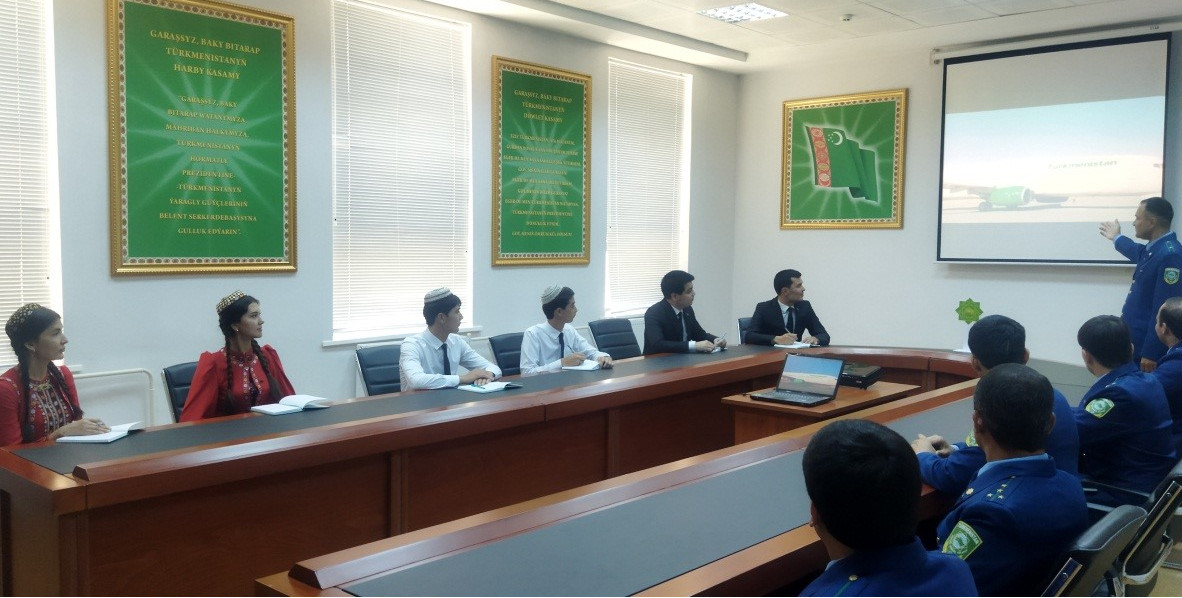 On June 16, 2022, in the conference hall of the administrative building of the Dashoguz Velayat Customs, a meeting was held with customs officers, with the participation of employees of the Dashoguz Velayat Committee of the Party of Industrialists and Entrepreneurs of Turkmenistan and students of the Agro-Industrial Secondary Specialized College of the Dashoguz Velayat. At the meeting, issues of the development of transport transit in our country, export-import, as well as the creation of conditions for the acceleration of transit cargo were discussed.
Our employees reported that in accordance with the instructions of the President on the effective implementation of transit corridors in export-import operations, specific work is being carried out to increase the export potential of our country, in this area the Customs Service performs important tasks.
At the meeting, issues related to export opportunities were discussed, and satisfactory answers were given to questions of interest to entrepreneurs and students.