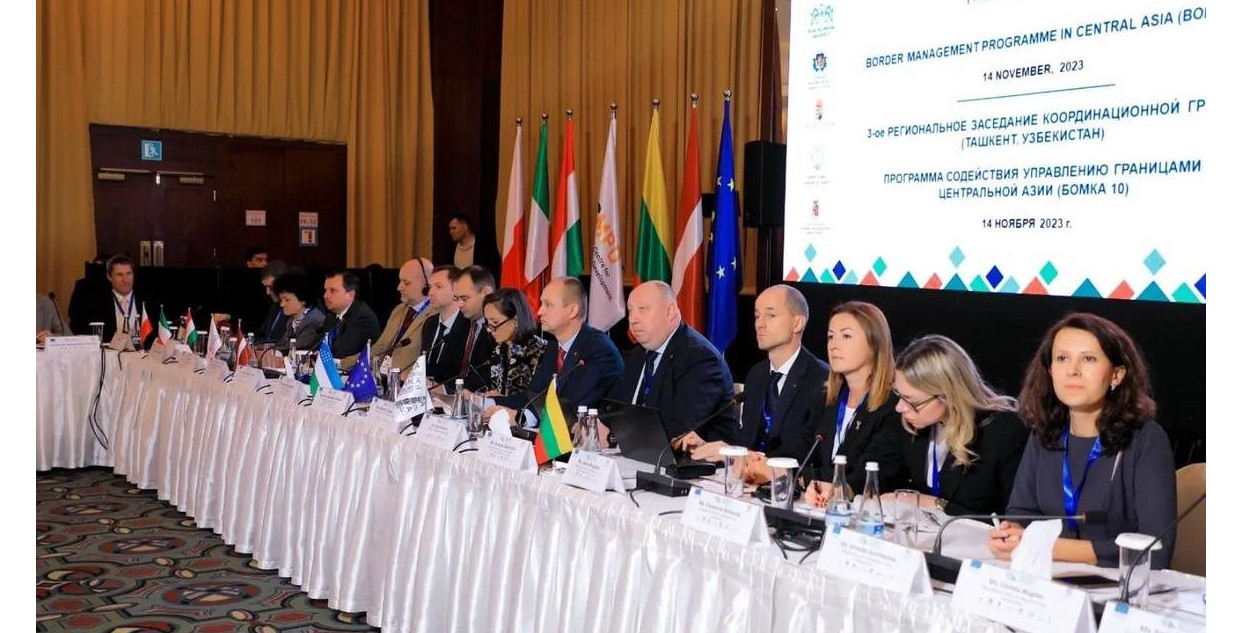 On November 14-15, 2023, the 3rd meeting of the Regional Steering Group of the Border Management Assistance Program in Central Asia (BOMCA 10), funded by the European Union (EU), was held in the city of Tashkent of the Republic of Uzbekistan. The regional steering group of the Program consists of consortium implementers and regional partners, directly representatives of the customs and border departments of Turkmenistan, the Republic of Kazakhstan, Uzbekistan, Kyrgyzstan and Tajikistan.
This event serves as a guiding tool that determines the strategic direction of the program. The meeting summed up the results of cooperation in the countries of Central Asia within the framework of the Program, as well as discussed the plan of activities to be implemented in the coming year. At the end of the meeting, an exhibition was held in honor of the 20th anniversary of the creation of the Program.
It should be noted that within the framework of cooperation between the State Customs Service of Turkmenistan and the BOMCA-10 Program, a significant amount of work has been done. These are trainings, seminars, visits, meetings at the national and regional levels aimed at exchanging experience among customs officials in the region and increasing their potential. The development of a mobile application is also one of the large projects within the framework of this cooperation.