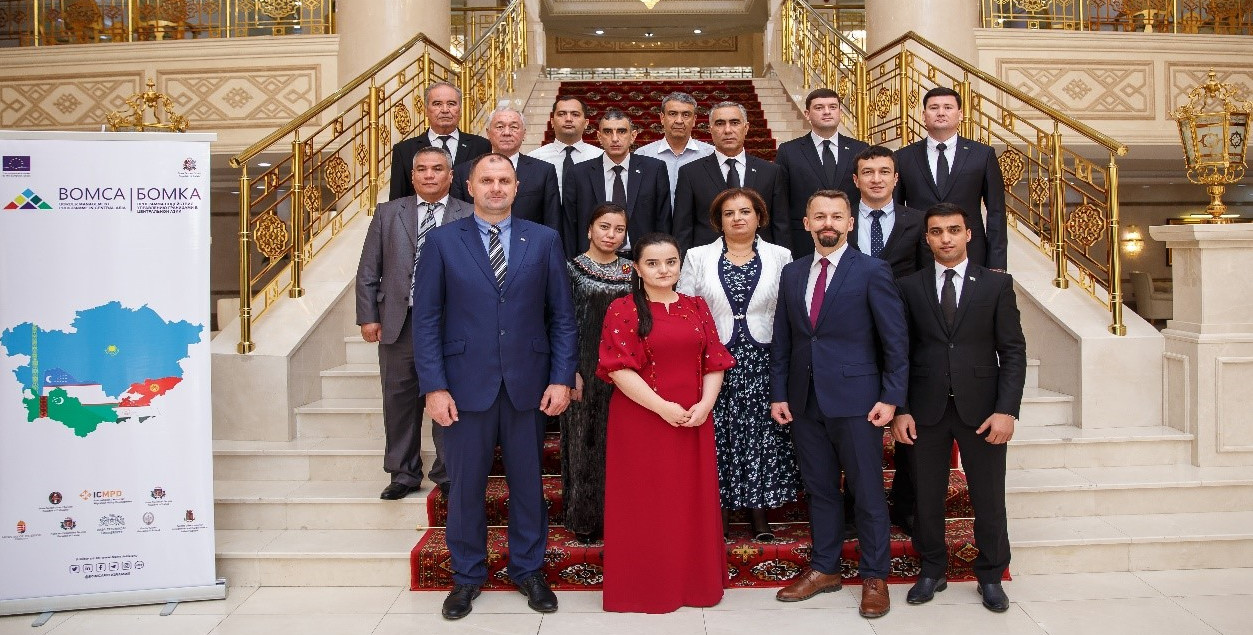 On November 7-9, 2023, within the framework of the Border Management Program in Central Asia (BOMCA-10), funded by the European Union, a national workshop on the implementation of e-learning methodology and the use of the e-learning platform was held in Ashgabat Archabil hotel. The participants of the seminar were representatives of the Training Center at the State Customs Service, as well as of the Border Institute, the State Veterinary Service of the Ministry of Agriculture, the State Plant Quarantine Service of the Ministry of Agriculture, and the Turkmen Agricultural University named after S. A. Niyazov.
During the seminar, participants got acquainted with the best practices of EU member countries in implementing e-learning systems through the presentations of international experts. Participants gained theoretical and practical skills in the design, development, implementation and evaluation of e-learning modules. Recommendations were developed for the preparation of e-learning modules in educational institutions of customs and border agencies.
Work to improve training programs and fill them with new methods and forms of training is ongoing at the Training Center of the State Customs Service. Digitalization of the educational space allows for the exchange of knowledge in a wider format. Officers of the Training Center often conduct virtual meetings, conferences, and distance lessons involving young employees from all regional customs offices simultaneously.
Participation of the Training Center officers in such training seminars, forums, conferences contributes to the acquisition of international experience, and at the same time has an impact on increasing the efficiency of the personnel training system.