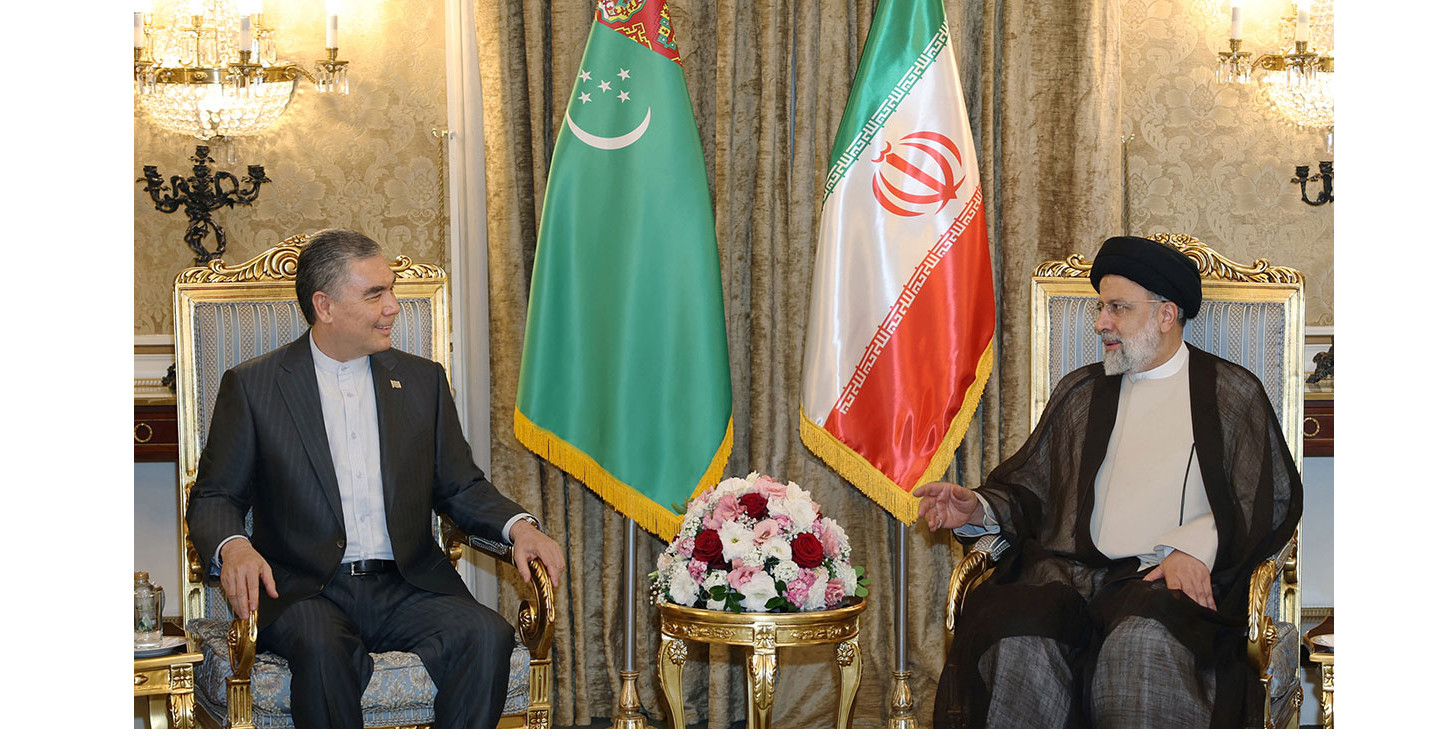 The National Leader of the Turkmen people, Chairman of the Halk Maslahaty of Turkmenistan Gurbanguly Berdimuhamedov, who is on a working visit to Iran, met with the President of the Islamic Republic of Iran Seyyed Ebrahim Raisi.
In continuation of the meeting, the interlocutors noted that at present the political and diplomatic relations between the two countries are characterized by a high level. This is confirmed by the mutual visits of the heads of state and the meetings and negotiations held within their framework, in particular, the working visit of the President of Iran to Turkmenistan to participate in the 15th anniversary summit of the Economic Cooperation Organization on the 28th of November, 2021 and the 6th Caspian summit on the 29th of June, 2022 , as well as the first official visit of President Serdar Berdimuhamedov to the Islamic Republic of Iran on the 14th - 15th of June, 2022.
The subject of detailed discussion was the issues of strengthening trade and economic ties, which are among the priority vectors of the Turkmen-Iranian cooperation. Noting that there are great prospects for building up a productive partnership in this area, the interlocutors identified the gas sector, the electric power industry, the transport complex, and the water sector as promising areas. In this regard, the course of the agreements reached in these areas and the possibility of implementing new joint projects were discussed.
Then the talks continued in an expanded format with the participation of members of the government delegations of Turkmenistan and the Islamic Republic of Iran. As a result of the meeting, it is planned to sign a package of bilateral documents.